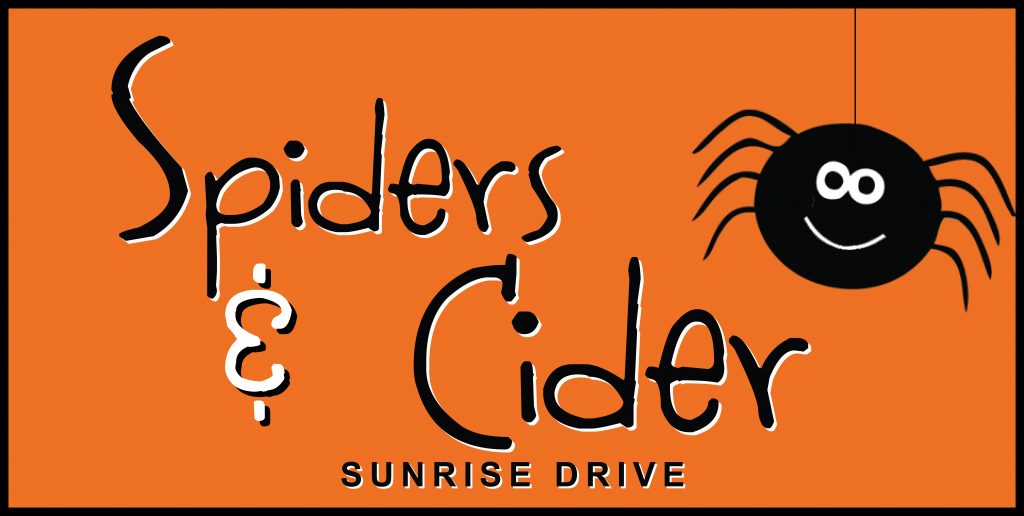 SPIDERS AND CIDER
Friday October 28th  5-8 pm
at Sunrise Drive Elementary
***BUY TICKETS HERE***
This 20 plus year tradition brings our Sunrise community together for a Halloween themed carnival for the children. With over 8 games, a cake walk, maze, popcorn, candy, pizza, and great music- it's sure to be a memorable night! There will be raffle items, prizes to be won and fun times to be had. Wear your favorite costumes to the event (no masks or weapons please) and enjoy a great evening!
This event is a wonderful tradition we are happy to bring back after a two year hiatus. BUT in order to bring it to LIFE again we NEED your help!
VOLUNTEER HERE
If you have a company and would like to sponsor this event, view information below:
SPONSORSHIP INFO & FORM
If you would like to be a part of our Spiders and Cider Planning Committee please email:
Valerie Menke, Co-Chair of Spiders and Cider
Alissa McKaig, Co-Chair of Spiders and Cider
Please buy online and your child gets a special bag at the door- ticket prices go up at the door!