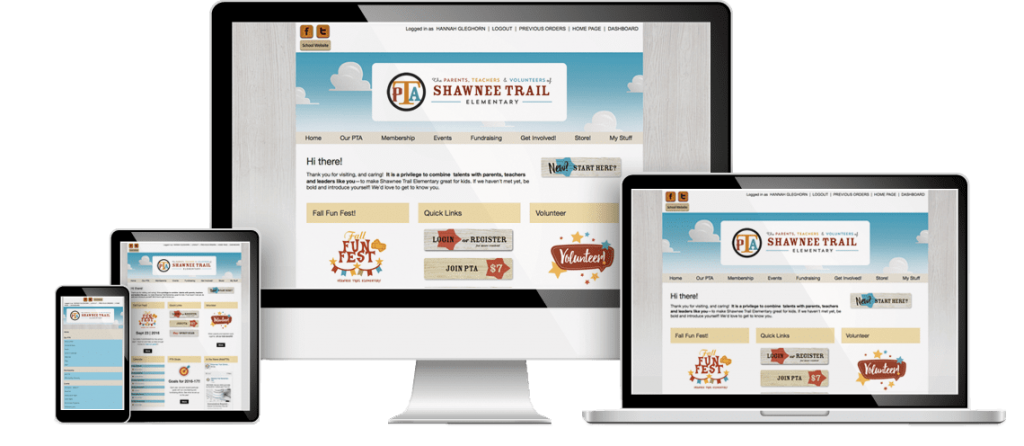 Stay Connected Via Our Online Community!
Membership Toolkit is our online community that allows you to:
Automatically receive monthly newsletters (FFO Digest)
Donate to the FFO
Purchase Sunrise merchandise
Sign up for volunteer opportunities
Access family directory
Download the mobile app
Go to the Sunrise MTK site!
For Returning Families
If you had a Membership Toolkit account last year, your login is the same and all you will need to do after logging in is confirm your information and choose your student's new teacher for this year.
For New Families
Our school has gone digital to help families connect with FFO events and other families. Once you register, you will get the FFO's monthly newsletter highlighting upcoming events, extra-curricular activities, and volunteer opportunities. The online community also houses the FFO store, where you can buy t-shirts, water bottles, and other Sunrise swag. Donate to the FFO and volunteer for events.
To create a new account, see How to Create an Account below.
For incoming Kindergarten families who registered before June, we've already pre-loaded your information so all you have to do is confirm it and choose your student's teacher.
For all other new families, you will be prompted to provide your family and student info. You will be able to use access all site features except for the Directory, until the FFO confirms your enrollment with the school. This process may take up to 3 business days, and ensures that our families' information stays secure.
How to Create a New Account
Go to sunriseffo.membershiptoolkit.com/login and click the "Create Account" button.
For single household families: your MTK account allows up to 2 parents/guardians per household. Once the Primary Account is set up, the Primary User can "invite" other email addresses to access his/her account.  This allows the Secondary User to have their own login and password, but still have access to the family account. Communications will be sent to both parents/guardians if you provide both email addresses (please make sure the "2nd Parent" email field is populated).
For multiple household families: you can create one account per household. Each account can have up to 2 parents/guardians. Please be advised that creating multiple accounts duplicates student records in the MTK directory. In other words, your student's name will be listed twice in MTK's Student Directory. Additionally, any orders created in one account will not be associated with the other account. We encourage multiple households to coordinate purchases to prevent duplicating orders, as returns and refunds may not always be possible.
After Creating an Account
Once you've created an account, just go to the home page at sunriseffo.membershiptoolkit.com where you can:
Update your Parent and Student Information, including your student's homeroom teacher
Sign Up to Volunteer for FFO activities,
Donate to the Spirit of Sunrise and Get Sunrise Gear
That's it! All of your Back-to-School needs in one convenient place! 
Questions?
If you have any questions, please email us.