Spirit of Sunrise Fundraising Campaign
The Spirit of Sunrise (SOS) is the school's annual fundraising campaign to support Sunrise Drive FFO, a 501(c)(3) non-profit organization. Funds provide grants for all student field trips, Science Day, Artists-in-Residence, community garden, 5th Grade Legacy Project, Spelling Bee, Lego robotics kits, Raz Kids, Reflex Math, playground equipment, Spiders and Cider, grant requests, library books, and much more. The entire FFO budget comes from direct donations and we need your help!
Donate to SOS by clicking the buttons below or dropping a check payable to "Sunrise Drive FFO" in the FFO lock box in the Sunrise Office. The suggested donation is $50 per student, but any amount is appreciated. All donations are tax deductible. Individuals who donate $250 or more receive a letter for tax reporting.
Donate via MTK! Donate via PayPal!
Tax Credits
Every Arizona taxpayer has the opportunity to give
two hundred dollars
($200) to CFSD instead of paying it in taxes. This is not just a
deduction
; it is a dollar-for-dollar
tax credit
so the amount reduces what you owe in state taxes. For details see the
Tax Credits page.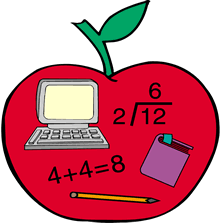 Mathathon!
Mathathon is a huge fund-raising and education event where students have raised over $20,000 dollars. Check out the dedicated
Mathathon page for more information!
Shop at Amazon!
Start your Amazon shopping from this link:
sunriseffo.org/amazon to help SunriseFFO earn 4%-10% from your purchases (better rates than Amazon Smile)! Share the link with family and friends and their purchases will help Sunrise too.
Required disclaimer from Amazon: "SunriseFFO is a participant in the Amazon Services LLC Associates Program, an affiliate advertising program designed to provide a means for sites to earn advertising fees by advertising and linking to amazon.com."
Dine Outs!
Dine outs are great opportunities to meet other Sunrise families while having dinner (or lunch). A portion of the proceeds from the restaurant is donated to benefit Sunrise. All the events will be listed on the calendar and announced in the monthly FFO Email Digest.
Box Tops for Education!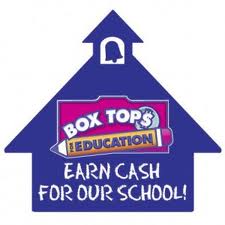 Collect "Box Tops for Education" coupons found on many popular products. Just clip and turn them into your classroom teacher. Every Box Top is worth at least $.10, and that money adds up quickly. Check out the
Box Top Product List and sign-up at http://boxtops4education.com if you want to track your contributions!
Office Depot / Office Max!
Education Is The Foundation To A Brighter Future
Give 5% Back To Your School!
Simply make a purchase of qualifying school supplies and provide your school ID at checkout and your designated school will receive 5% back in credits for FREE supplies!
Sunrise Drive Elementary School ID: 70005159
CFSD Foundation
This is a separate, non-profit organization that is not part of the Sunrise FFO, but they contribute hugely to the education across the district and to Sunrise Drive teachers too.